Home
History
Regulations
Strategic Plan
Board Members & Staff
DNR Staff
Riverway Unit Maps
Limited Access Areas in LWR
Meetings
Recreation
Photo Gallery
Reading
Famous River Quotes
Scenic Byways
Links
Feedback
LWSRB Standarized Color Chart
Cupper's Travels

Kim Cates, Iowa County Representative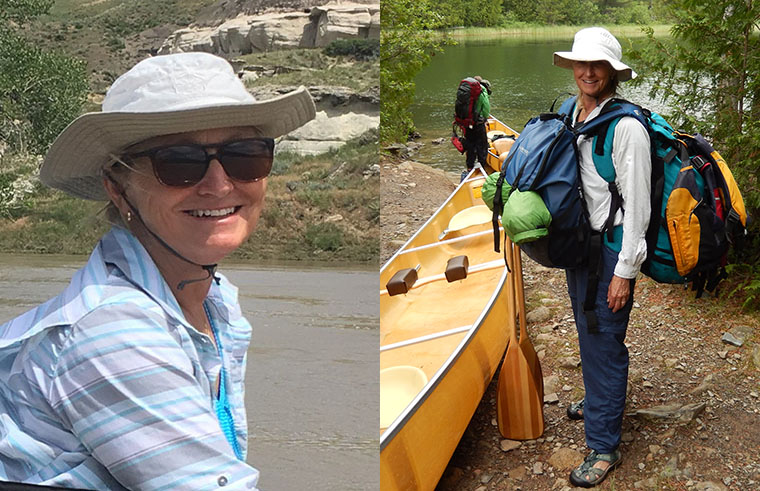 Kim Cates was appointed as the Iowa County representative to the LWSRB in June of 2022 by Governor Evers. She earned her MS in Soil Science from UW-Madison (1985). She has worked as a land resource specialist with the WI Geological and Natural History Survey, project manager for the Great Lakes Grazing Network, and agricultural/environmental caseworker for U.S. Senator Herb Kohl.
Kim and her husband Dick, are owners/operators of the Cates Family Farm near Spring Green where they've lived since 1989. The farm is a managed grazing cattle operation where the Cates' sell grass-fed beef to local customers, restaurants and stores. The family takes pride in managing the land to protect the Lowery Creek, a recently named Class I trout stream, as it meanders through their farm on the way to the Lower Wisconsin River just a few miles away.
Kim and Dick are active canoers/kayakers and enjoy being on the Wisconsin River as well as enjoying their annual canoeing/camping trip with their River Rat friends! And years ago, in their early 20's they canoed 600 miles in the Northwest Territories - up the Yellowknife River and down the Coppermine to the Arctic Ocean – a true wilderness experience in the Northwest Territories.
Kim is honored to serve on the board in order to protect the scenic beauty along this special riverway so others can have their own 'wilderness' experience.
Kim Cates
Spring Green, WI
608 588-2836


Last Modified: 6/7/2022 9:20:00 AM