Home
History
Regulations
Strategic Plan
Board Members & Staff
DNR Staff
Riverway Unit Maps
Limited Access Areas in LWR
Meetings
Recreation
Photo Gallery
Reading
Famous River Quotes
Scenic Byways
Links
Feedback
LWSRB Standarized Color Chart
Cupper's Travels
Frac Sand Mining Information

Richard McFarlane (Secretary), Dane County Representative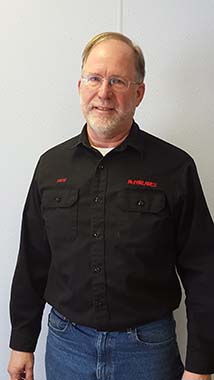 Richard "Dick" McFarlane was appointed to the Lower Wisconsin State Riverway Board as the Dane Country Representative on December 16, 2015.

Dick is the Vice President of McFarlane Manufacturing Company in Sauk City, WI.
"Sauk Prairie has been home for my family for four generations. We have always participated in many outdoor activities in south central Wisconsin and while we enjoy traveling the world, it is always "good to get back home".. After graduation from high school I moved away and then returned back to this area in 1988 with my wife and family. We want to help to preserve this unique part of God's creation for generations to come, including my own grandchildren. After my wife and I purchased some property on the Wisconsin River we met Mark Cupp, LWSRB Executive Director and invited him to speak to our local Optimist Club where I learned about the 25 year history and accomplishments of the organization. I respect and appreciate the work of the board over the years and look forward to contributing to these efforts as the Dane County representative."

Dick McFarlane

7130 STH 78
Sauk City, WI 53583
(608) 643-4775


Last Modified: 9/10/2019 10:05:44 AM